Stainless Steel Double Stage Ro System 1000LPH With Softener For Cosmetic /Semiconductor /Dialysis
Double reverse osmosis technology to remove more than 99% ions, bacteria, salt, microorganism, heavy ions, colloid,emdotoxin and other particles in the water. It can efficiently purify tap water, borehole water, spring water or well water to pure water for chemical industry, pharmacutical, hospital cleaning room, food making, drinking, etc. Meanwhile, as an factory, we can accept customize.
1. Total water inlet : ≥ 3m³/h, Raw water pressure:≥0.3MPa (If less than 0.3MPa,the raw water tank and constant pressure system are needed). Water yield : 1m³/h @25ºC
2. Raw water pressure & temperature: 0.2-0.4MPa; 5-40ºC
3. Environment temperature: 5-40ºC; humidness <85%(No dust and strong electromagnetic interference.)
4. Optional capacity: 0.25-10 T/H
5. The DN of RO membrane: 0.0001-0.001um
6. Desalinization rate: ≥ 99% Endotoxin, bacteria removal rate: ≥ 99% Recovery rate: ≥ 75%
7. Pure water quality: 1st stage pure water's condustivity ≤15µs/cm @25ºC
2nd stage pure water's conductivity ≤5µs/cm @25ºC
Application
a. Medical production,industrial pharmacy use
b. Cosmetics, Hemodialysis
c. Recycling water system
d. Chemical, electroplate industrial etc
e. Microelectronic, power, and biological project
f. Chemical Lab,semiconductor
g. Other electronic standard water
Process
Raw water tank(user supply) → raw water pump → sand filter → carbon filter → softener filter → security(micro) filter → high pressure pump 1
st
→ reverse osmosis system 1
st
→high pressure pump-2
nd
reverse osmosis system 2
nd
→UV sterilizer→pure water tank(user supply) - outlet
Main parts function
1. Raw water pump-- provide the pressure to quartz sand filter/active carbon filter/softener.
2. Quartz sand filter--get rid of turbidity, suspended matter, organic matter, colloid, etc.
3. Active Carbon filter--Remove the color, smell, free chloride, organic matter, harmful matter, etc.
4. Softener--exchange "ions" of calcium and magnesium with the most common and easiest method.
5. Security filter--prevent large particles, bacteria, viruses into RO membrane, accuracy is 5um,
6. High pressure pump--Provide the high pressure to RO membrane.
7. RO system-- main part of the plant. The RO membrane's desalting rate can reach 99%, removing over 99% ions.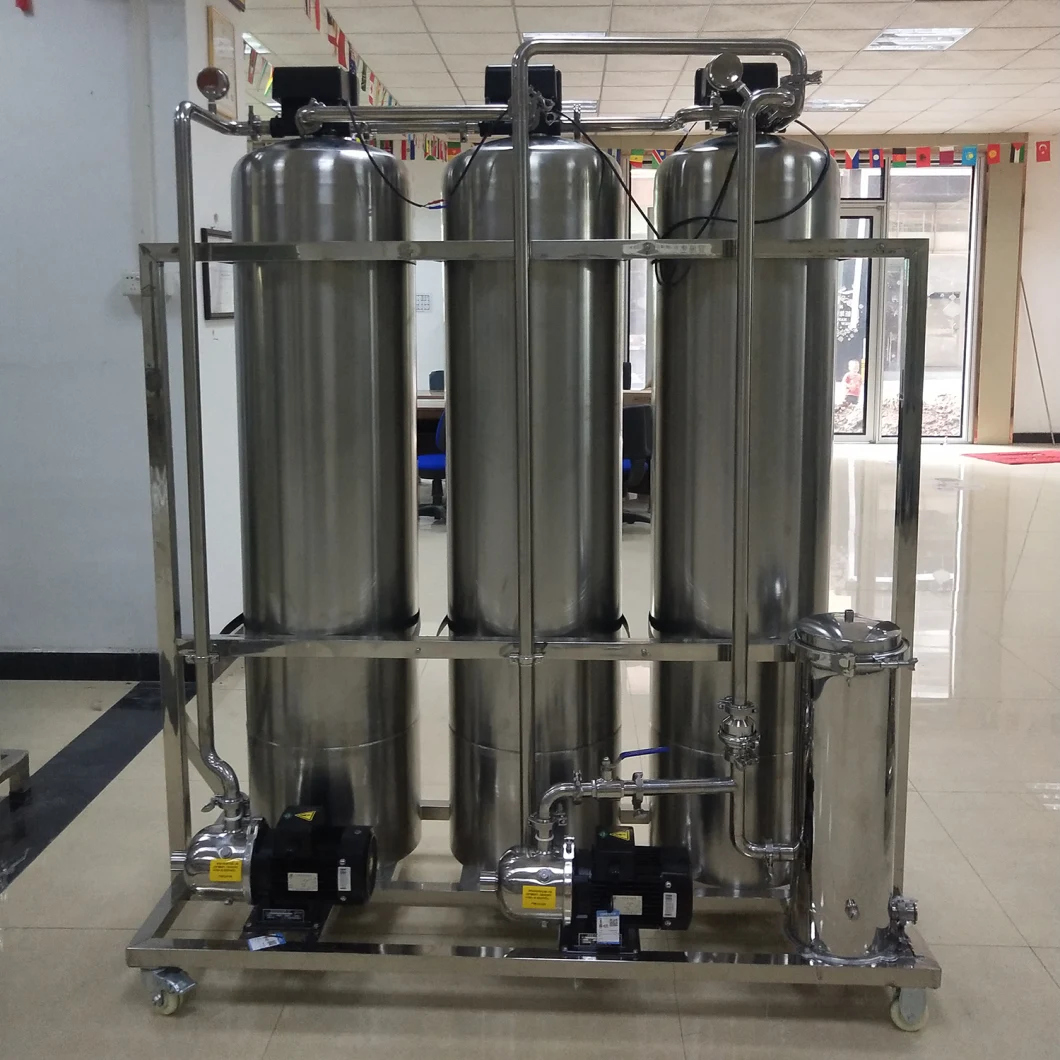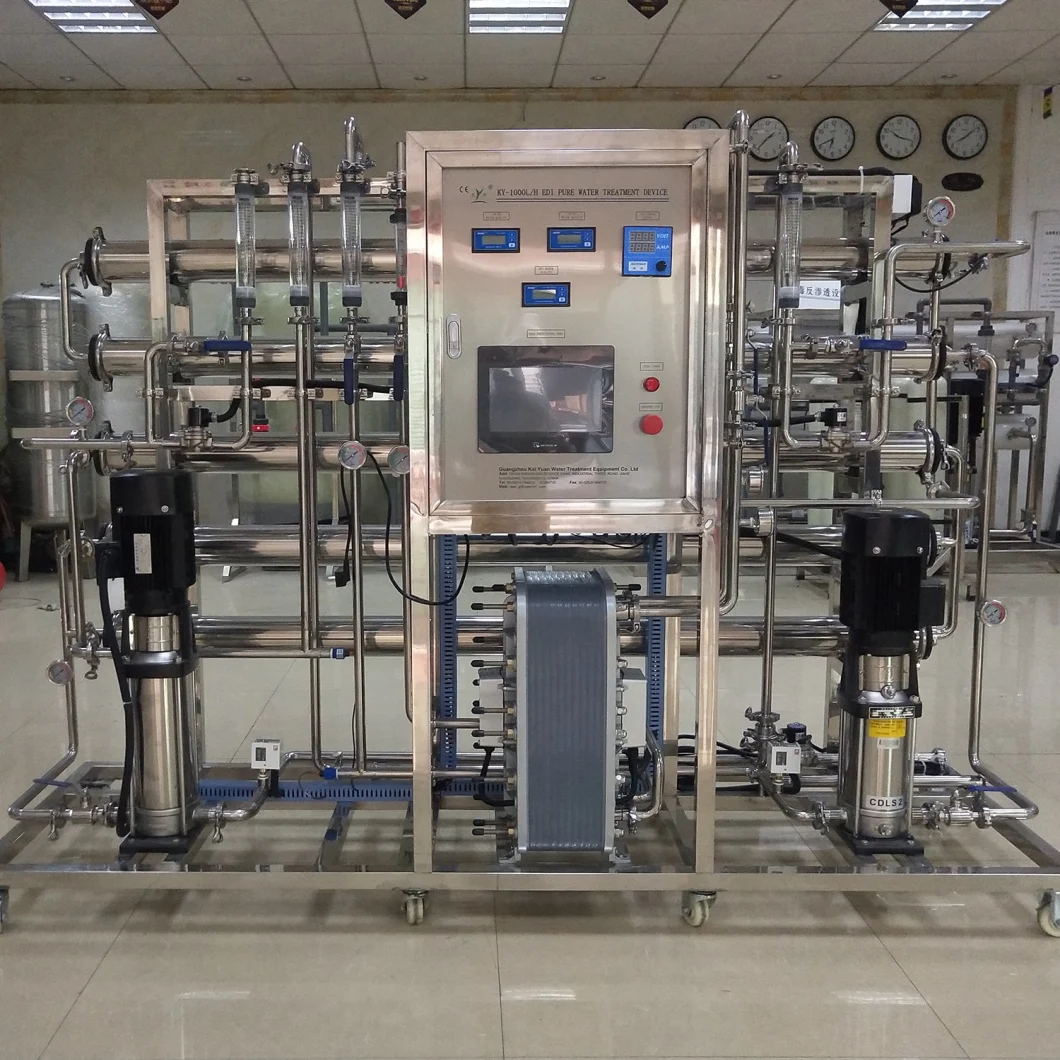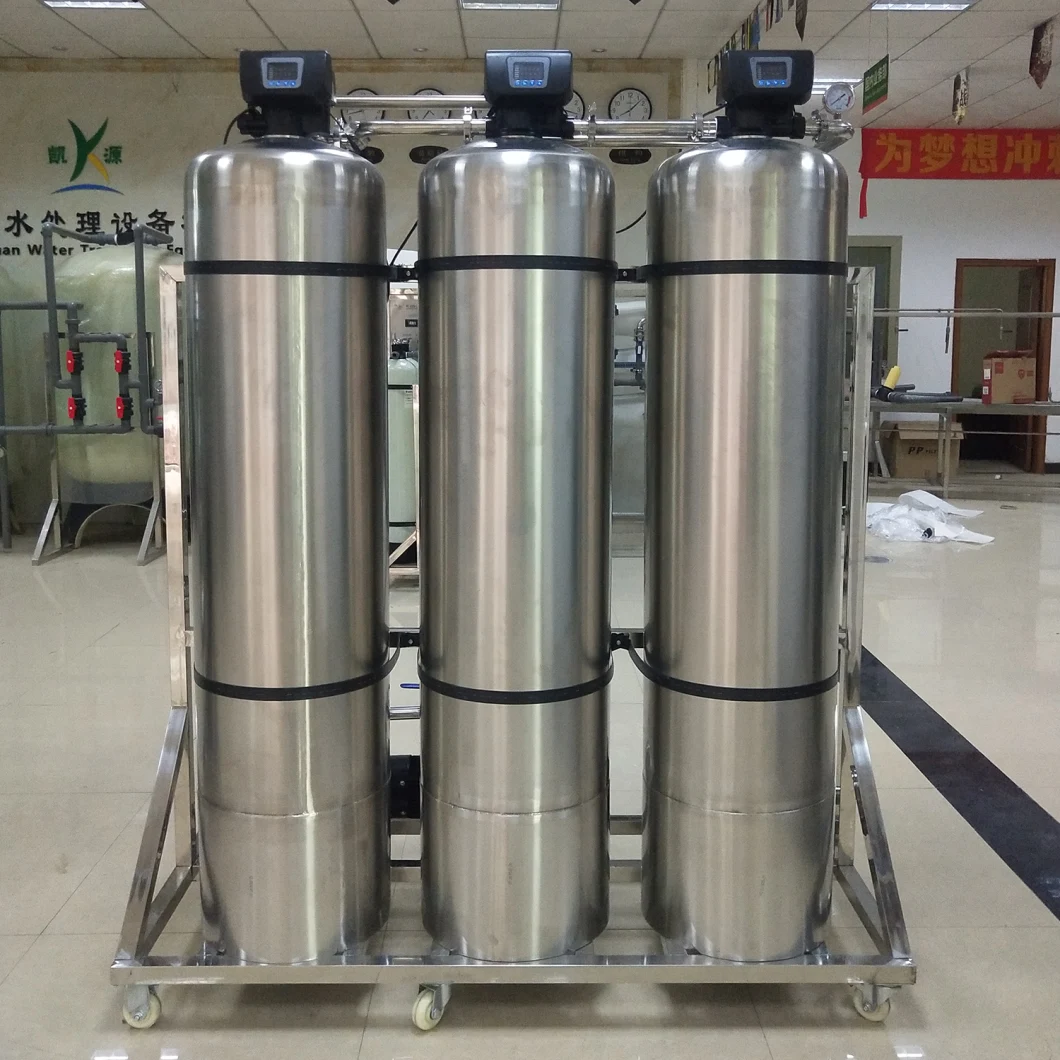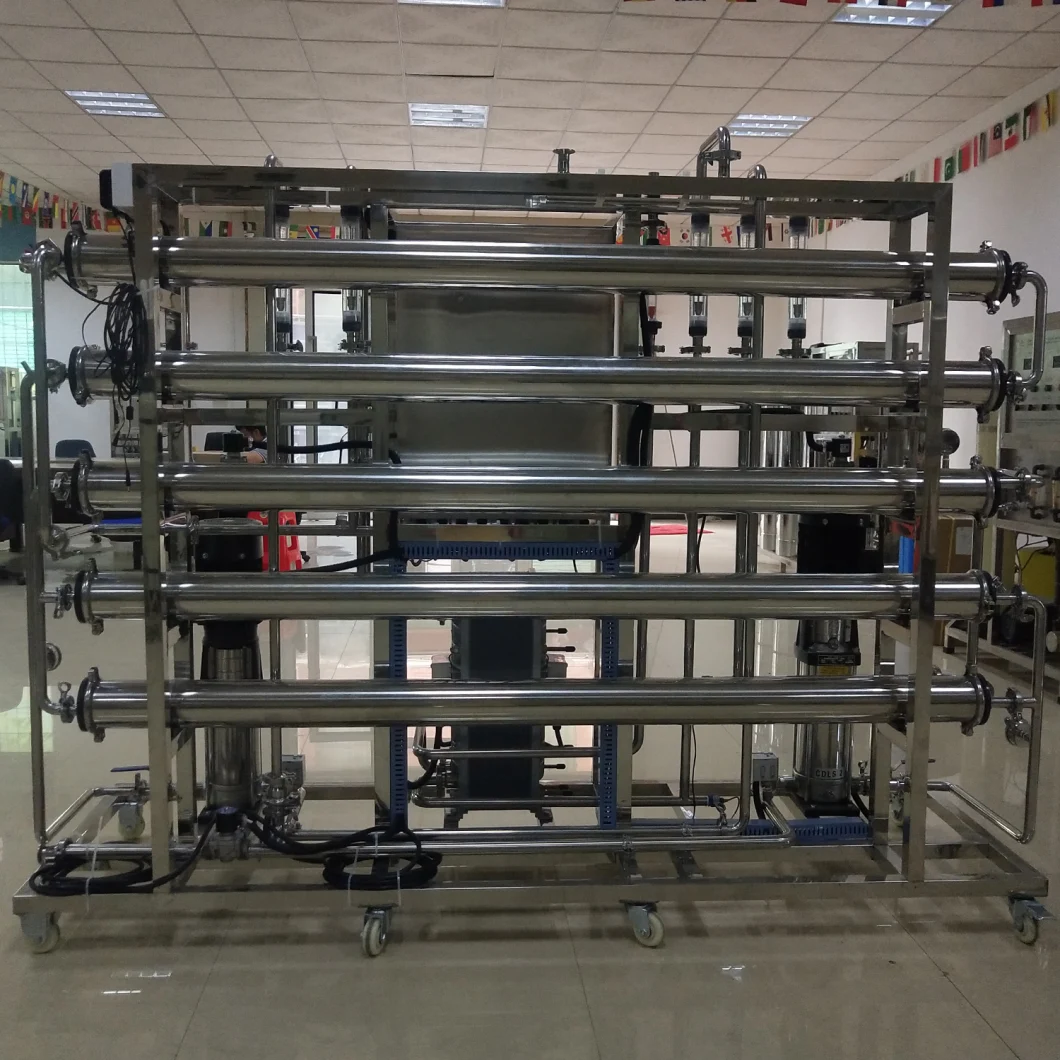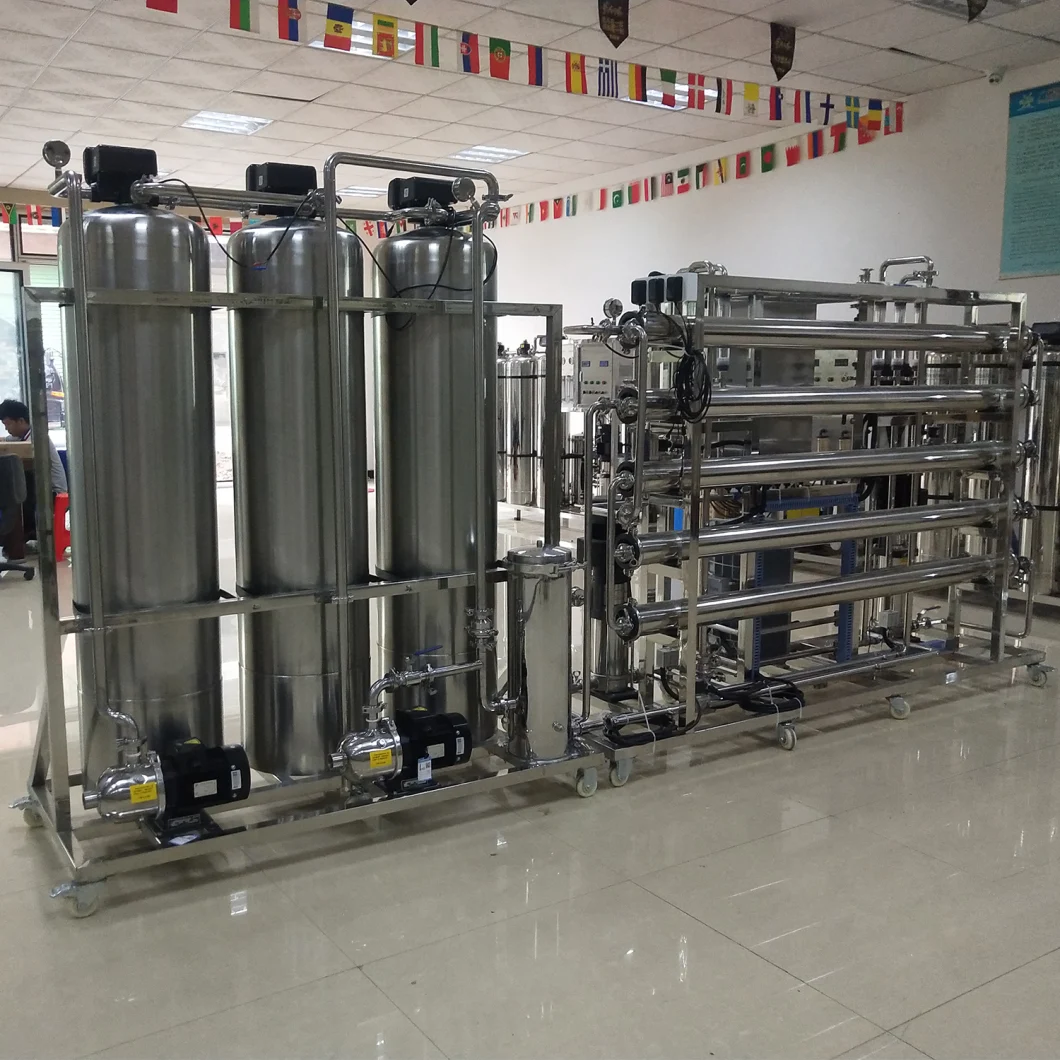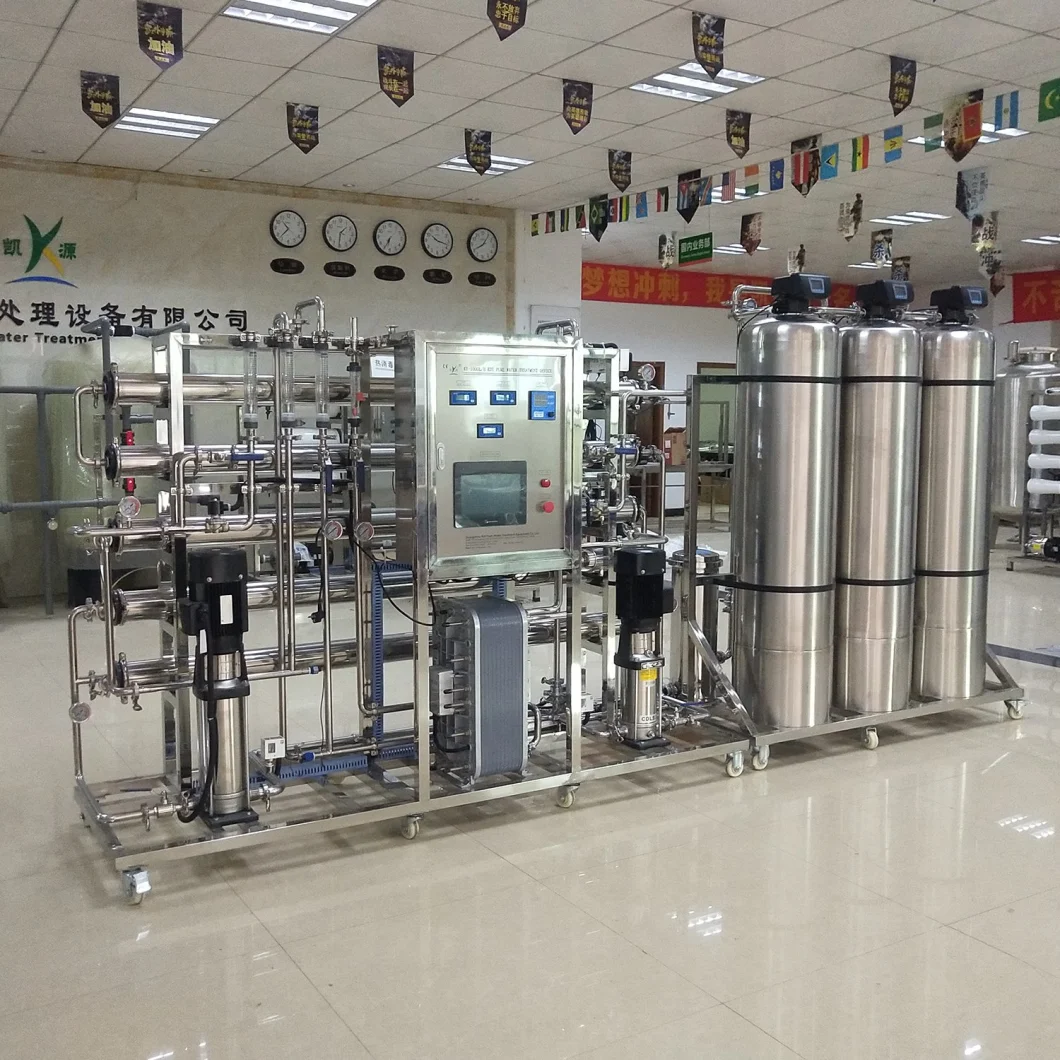 Thank you so much for your value time.Any questions please click "contact now" send us inquiry !


Guidelines for getting a proper quotation
Tell us the raw water/source of water
Provide water analysis report
Required production capacity( 500 liters per hour, 1000liters per hour…)
What's the pure water used for( drinking, bottle water or industrial use…)