UV Laser Marking System for Cosmetic Bottles and Data Line

>>>>>>Equipment Description<<<<<<
Lospeed Laser UV laser marking machine system main advantages:
1. Because the focusing spot of UV laser is very small, and the heat-affected area of processing is small too, so it can do the ultra fine marking and special material marking, and it is for the customers who have higher request on the marking effect.

2. Flexible and convenient operating system: the humanized operation process, equipment operation stability is very good; Special control software can be compatible with AutoCAD, CorelDRAW, Photoshop and other software output; Can realize the text symbols, graphics, images, bar codes, 2D code, serial number and other automatic choreography and modification; Support the PLT, PCX, DXF, BMP, JPG, and other file formats, can directly use TTF word stock.
>>>>>>Machine Features<<<<<<

UV laser marking machine Features

1. The high beam quality and light spot is very small, can realize the ultra fine and precise engraving;

2. Perfect marking quality: 355 nm wavelength output to reduce the thermal effect of machined part; high precision galvanometer marking head, fine marking effect and it's able to repeatable processing; High precision light spot ensure the perfect marking results; Marking process non-contact, marking effect is permanent;

3. Heat affected area is very small, there will be no heating effect, material is not deform and burning;

4. Fast marking speed, and high efficiency

5. The whole machine performance is stable, small volume and low power consumption.

6. More suitable to process the materials of big reaction thermal radiation; Cooperate with production line, automatic up-down , and automatic feeding and unloading;

Applicable materials
High-end electronic logo marking: charger, wires, mobile phone accessories, computer accessories; Food, PVC pipes, pharmaceutical packaging materials (such as HDPE, PO, PP) marking; Flexible PCB marking; Metal or nonmetal coating removal; Porous silicon wafers and the blind hole processing and scribing; Fire prevention materials marking; Other plastic material marking.
>>>>>>Machine Details Show<<<<<<

>>>>>>Technical Parameters<<<<<<
Model

UV-3/UV-5/UV-8

Power

3W,5W,8W

Wavelength

355nm

Beam Quality

M2<1.3

Output Power

10%-100%

Output Frequency

15KHz-100KHz

Power Stability(8h)

<±

2

%rm

Pulse to pulse instabilit

<±3%rms

Spatial Mode

TEMoo(M2<1.3)

Beam Divergence

<2 mrad (full angle)

Beam Diameter

0.6

±

0.1mm

Beam Roundness

>90%

Pointing stability

<50urad

Polarization Direction

Horizontal

Polarization Ratio

100:1

Cooling

Air-cooling/Water-cooling(8W)
>>>>>>Laser Marking Sample Show<<<<<<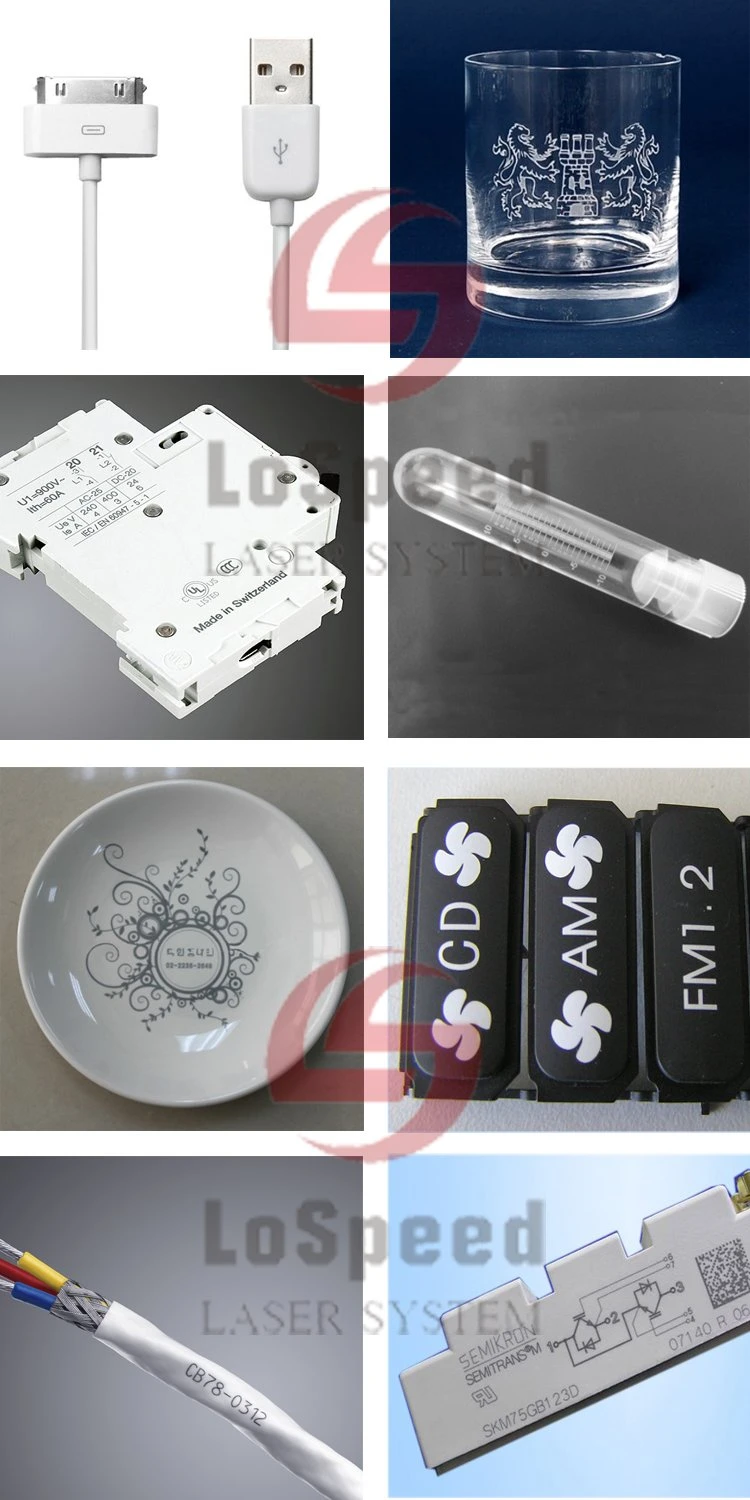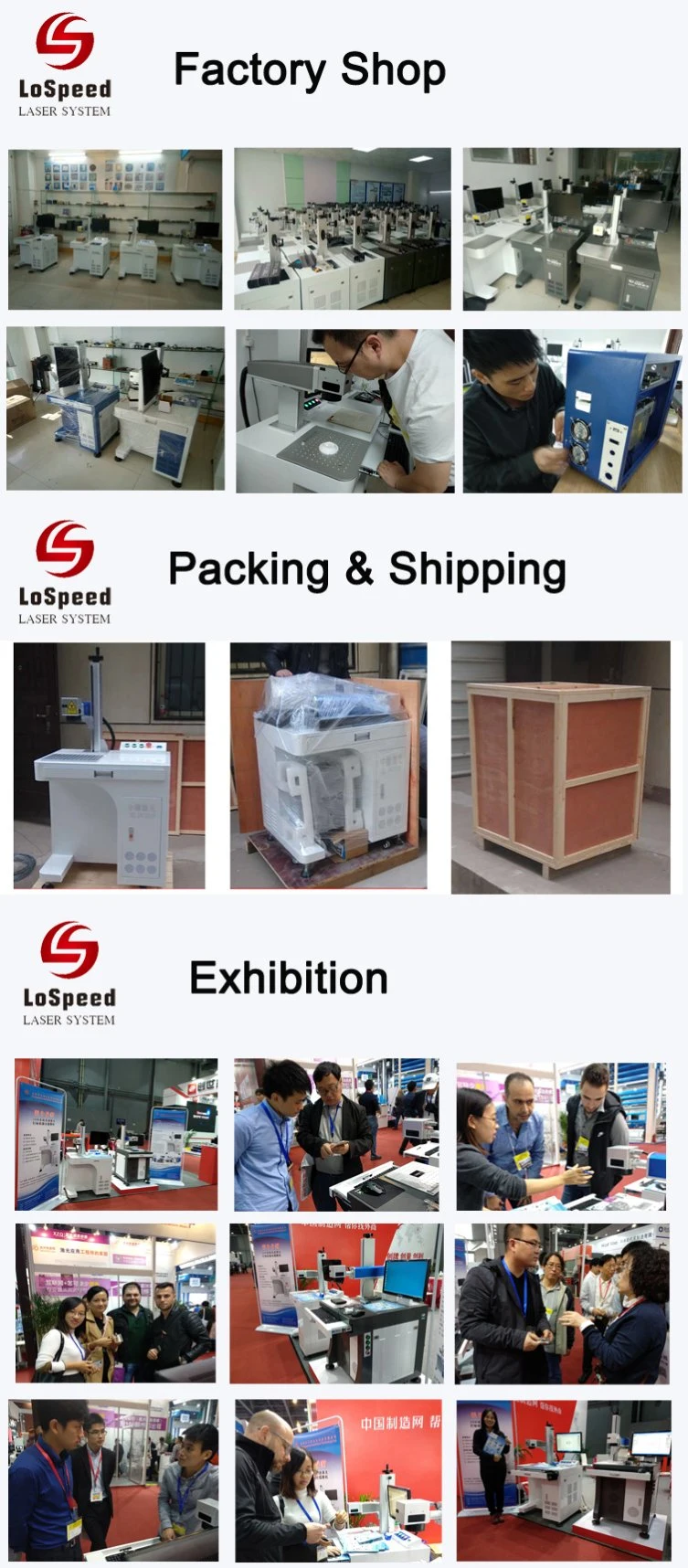 >>>>>>More Laser Machines Types<<<<<<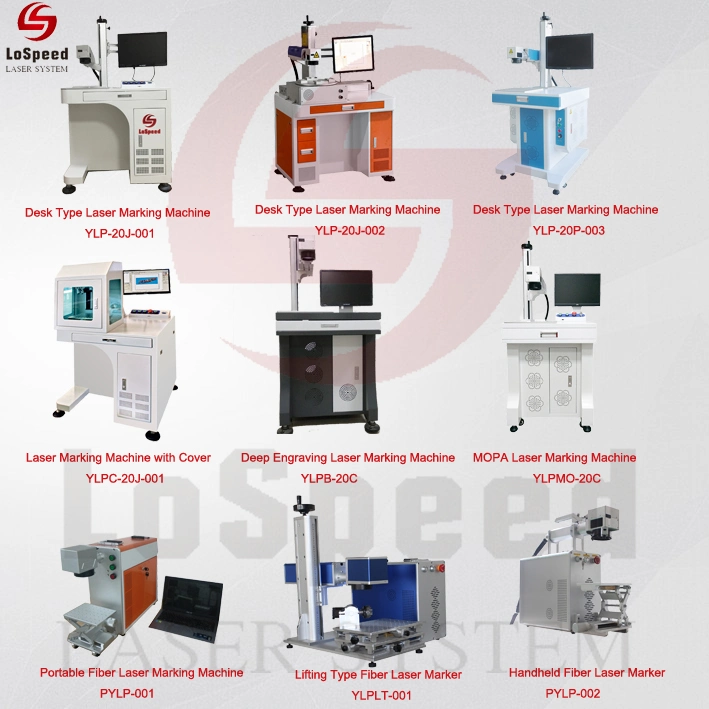 >>>>>>Company Information<<<<<<
LoSpeed Laser Company is a modern professional Hi-Tech enterprise, specializing in manufacturing of Fiber Laser Marking Machine,CO2 Laser Marking Machine,UV Laser Marking Machine, Portable Laser Marking Machine,Mini Handheld Laser Machine,and Laser Engraver Machine, Laser Tube, Laser Power Supply, Laser Optics and Laser accessories etc.

Lospeed Laser mainly product is including:
UV Laser Marking Machine for Glass Ceramic Cup Mobile Communications Factory PriceLaser Marking Machine, Laser Engraving Machine,Fiber Laser Marking Machine 20W 30W 50W 60W , Mini Laser Engraver, Co2 Laser Tube, Laser Focusing Lens, Laser Reflector Mirror, Laser Power Supply, Laser Cooler Unit, Laser Scanner Head, Laser Control System, Laser Cutting Head, Beam Expander, Red Pointer,Laser Rotary Table,3D Laser Table,Laser Rotary Chuck,Laser accessories etc.
>>>>>>Contact Us<<<<<<
Lospeed Laser is a real manufacturer of fiber laser marking machine,contact us for further information if you are interested,thanks a lot.

Please advise us following inforamtion to recommend you most suitable machine:
1.What's kind of material do you want to mark? metal parts or non metal material?
2.What's the max working area do you need? we can provide you with 110*110mm, 175*175mm, and 220*220mm, 300*300mm, or customized as your demand




Get Contact with Us Now!