Lubricating Oil Metal Display Shelf (MDR-014)
A) Size: 760 (W) x 380 (D) x 1, 620mm (H)
B) Powder-coated to blue
C) bearing of each tier: 45KG
The color, structure and logo of the display stand can be changed to match clients' request.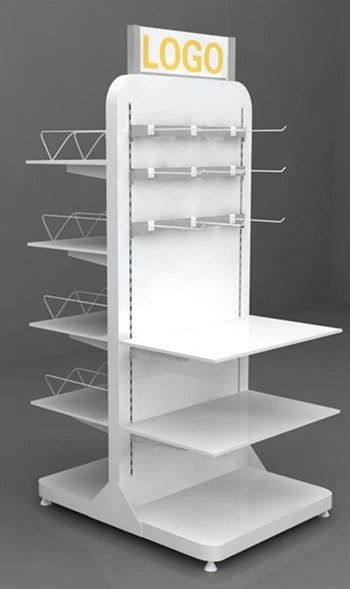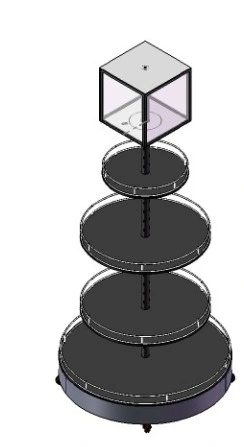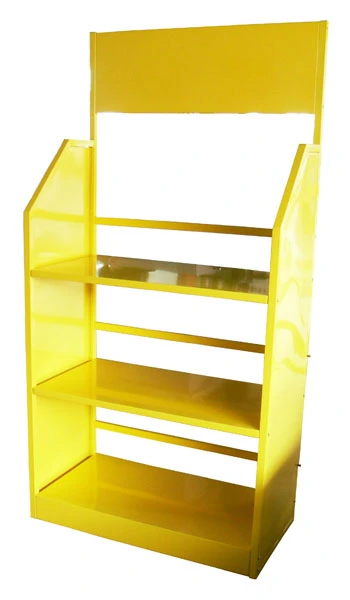 | | |
| --- | --- |
| type | minitype engine oil display |
| feature | available any style |
| assembling | yes |
AD-IDEA INDUSTRY & TRADE CO., LTD.is a manufacturing enterprise focusing on metal products and wooden products in Xiamen City.
Established in 2001 with rich experience in manufacture and processing of hardware and wood board, it is a main metal shelf manufacturer in China. We provide our customers with convenient, one-stop service and focus on your needs. We also offer our customers competitive prices to ensure your success in the market.
Products
Our products include Metal Shelves;Warehouse Storage Racks; Meta Furniture; Metal Display Racks; Slat-wall Systems; Grid-wall Systems; Various Size Speaker Mesh; Wire Mesh Containers; Roll Trolley; Mesh Cages Trolley; Supermarket Baskets; Wire fencing ; Stainless Steel Shelves; Garage Shelves; Pet Cage; Showcases; Wine Racks; Engine Oil Display Rack; Rotating Display Stand ; Card/Magazine/Book Stands; Sales Stands; Slot Standards Brackets; Coat Hangers;Mini-type Hardware; Fixtures and related Wood Rack and Acrylic Rack and Assorted Plastic Products etc. We can also produce according to customers' designs.
Let's serve you in a great partnership which will last very long.